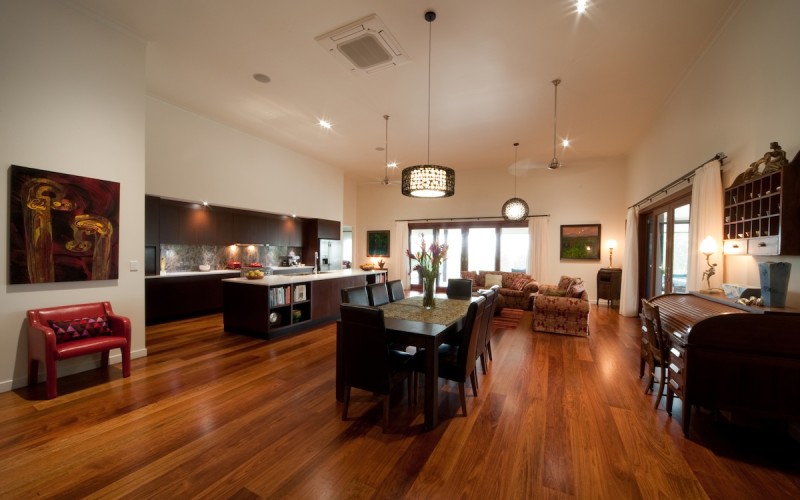 Home Furnishing – More Than Just Furniture
When people hear the term "home furnishing" they often associate it with furniture items such as couches and tables. While these items are indeed examples of home furnishing, there are so many more items to tempt your creative tastebuds with when furnishing your home!
Home furnishings add character, comfort, personality and beauty to your living space, transforming a house into a home. They can also be useful on a practical level, providing additional storage solutions in every room of the house.
Home furnishing for storage solutions
When furnishing your home, consider the amount of available storage areas in each room. Bookshelves, mounted wall displays and filing cabinets are great examples of ways to create extra storage space in your lounge or study areas, with the bonus of adding a character to your room!
Vanity areas, complete with a matching stool, are sure to add a special touch to the bedroom, and usually have enough drawer space to house even the biggest perfume addict's collection! While furnishing the bathroom can help make the most of a small space; think towel racks, shower caddies, storage towers and organisers.
Home furnishings in the kitchen can be a fantastic resource for adding character while building upon existing storage space. Wine racks, wall shelves, rails and hanging space can make a kitchen look modern and stylish, and can all be done in a colour scheme to suit your individual taste.
Coordinating home furnishings
There are department stores now offering complete home furnishing packages for each room of the house. This is handy not only for the less artistically inclined folk among us, but also for those who like matching items and don't want to hunt around for everything individually!
If you do decide to go out on your own, consider the styling before you hit the stores. Are you going for an overall theme, or decorating each room individually? The smaller details are often the ones which create the most visual effect. Rugs, curtains, cushions and lamps all contribute to the style and comfort of the larger furniture items.
Home furnishing is all about injecting a combination of style, comfort and practicality to each room of your house, with furniture being just the tip of the iceberg on your furnishing list. Happy shopping!
For more amazing decor ideas and home furnishing suggestions, browse the online gallery at Gangemi Cabinet Makers today.