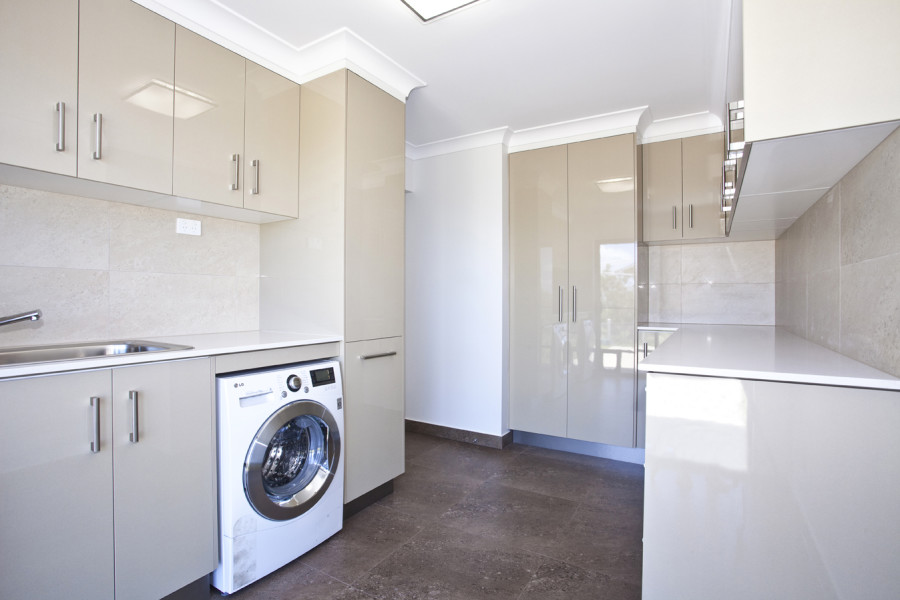 Do We Really Need Laundry Cupboards?
Laundry cupboards are a must in one of the smallest rooms in our homes. A busy household uses the laundry at least once every day, imagine how cluttered and disorganised everything would be if there were no laundry cupboards! But are you using yours to their full potential? Do we really need cabinets in the laundry? Let's look at some uses for the humble laundry cupboard.
Cleaning storage
Where else can you keep your bulk cleaning chemicals, cloths and brushes together, organised and out of sight, but in the laundry cupboard? Keeping these things in the laundry can help to keep them away from small children, so position handles up high or even install childproof latches to make your laundry safer. Who knows, the rest of the family might even chip in with the housework if they know that all the cleaning equipment is kept together!
Equipment storage
Keep the bulky vacuum, mops, brooms clothes airers, ironing boards and irons, buckets, recycling, and much, much more contained and under control in tidy laundry cupboards! Store spare light bulbs, tools and stepladders here too, keeping valuable kitchen space for other things.
Appliances
The laundry is the obvious place for all sorts of cleaning, so make it a more pleasing place to perform the mundane by installing benches for folding clothes, and cupboards under the bench is a space saving place to install a pull out ironing board. Shelves inside cupboards make storing small appliances easy, but leave open space for larger appliances like a supplementary fridge and of course the washing machine and dryer. A small cupboard near the washing machine makes accessing the detergent easy, and it's tidy when not in use. Place your hot water system in the laundry, then enclose it in a vented cabinet, and it becomes a great place to hide drying laundry. Install clotheslines inside the cupboard and your clothes warm up in winter, or dry in rainy weather, without using any additional energy.
Out of the box, err cabinet
Are you short on space in the rest of your home? Make your laundry work for you. Installing cupboards with a retractable bench gives space for other household jobs like sewing or craft hobbies. Adding a trunk style cupboard for boots, with an upholstered top, instantly changes the room into a boot room. If you have the space, add a pantry to store bulk non-perishable food or other purchases.